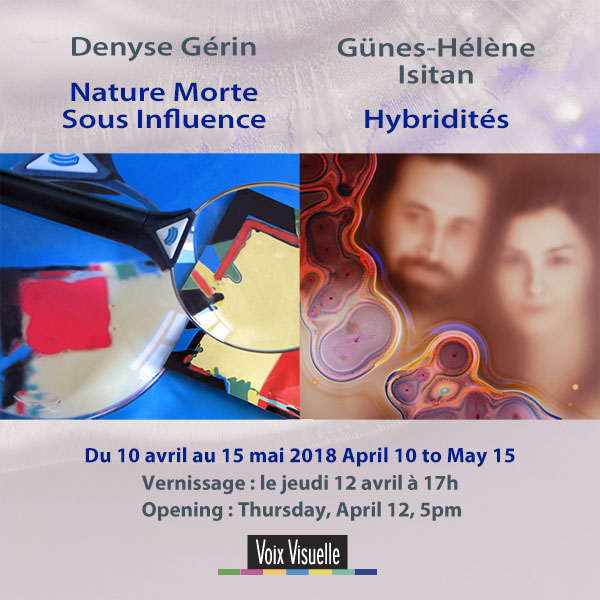 From April 10 until May 15, 2018, the Centre d'artistes Voix Visuelle is presenting two exhibitions: one by Denyse Gérin and one by Günes-Hélène Isitan.
Denyse Gérin trained at the Montreal School of Fine Arts and has participated in over 30 solo exhibitions and 64 group ones. She works exclusively with photographs to create digital prints. This exhibit showcases still lifes featuring two commonplace objects, a magnifying glass and a reflector. These particularly irradiant and reflective objects are paired in unusual settings to create works of art.
Günes-Hélène Isitan, an artist-researcher in bio-art, has studied photography and intermedia as well as actual arts. Using "multispecies self-portraits" that evoke both the human face and microorganisms, her series Hybridities presents a humanity in which our skin is neither a container nor a border, but rather an undefined area that is constantly evolving.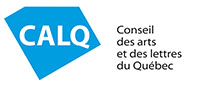 Each living artwork is created in a Petri dish with the active collaboration of the subjects' facial microbiota. Günes-Hélène Isitan thanks the Conseil des arts et des lettres du Québec for their financial support.
The opening of the exhibition will take place on Thursday, April 12, 2018, at 5 p.m. at the Centre d'artistes Voix Visuelle.
The Centre d'artistes Voix Visuelle would like to thank the Ontario Arts Council, Canadian Heritage and the City of Ottawa for their support.