February 1 until March 1, 2018
Mathieu Léger
Méthodologies pour touristes
Opening: Thursday, February 1, 2018, at 5 p.m.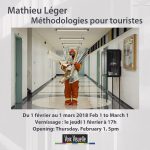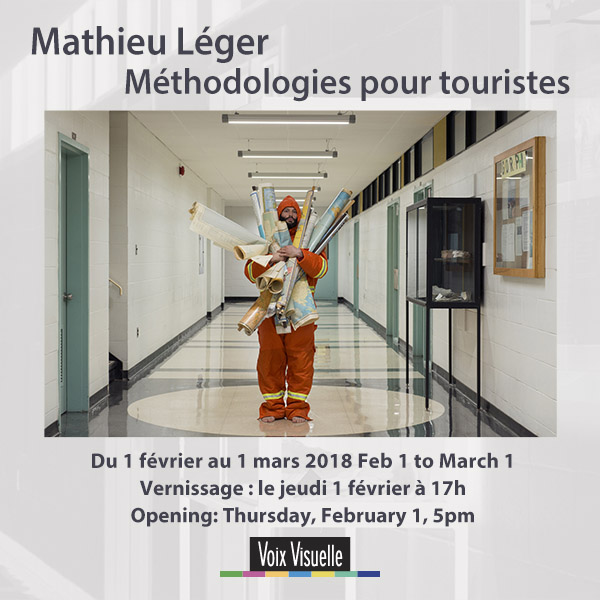 This exhibition presented the work of artist Mathieu Léger. Léger has a bachelor of arts from the University of Moncton and has participated in more than 50 residencies. His work reflects on themes of wilderness, time (geologic) and natural biological processes. Integrating the elements of time and space, his projects take the form of performances, texts, photography, and audio-video installations. He is currently working on a performance and writing project spread out over five years, in which he will examine the physicality of spatial awareness and cartographic conventions.
The artist, Mathieu Léger, would like to thank artsnb, the Sheila Hugh Mackay Foundation and the Canada Council for the Arts for their support.
The Centre d'artistes Voix Visuelle would like to thank the Ontario Arts Council, Canadian Heritage and the City of Ottawa for their support.